THE CRASH OF 1998 SEP 10 UPDATE
This chart is an update to the one I first posted August 13, 1998, on the page
THE MOON IN ACTION-XXVII-THE MOON AND THE CRASH OF 1998.

I explained the precise cycle alignment that could set up a CRASH. That crash is now underway, and only about half way done. Read and heed.
---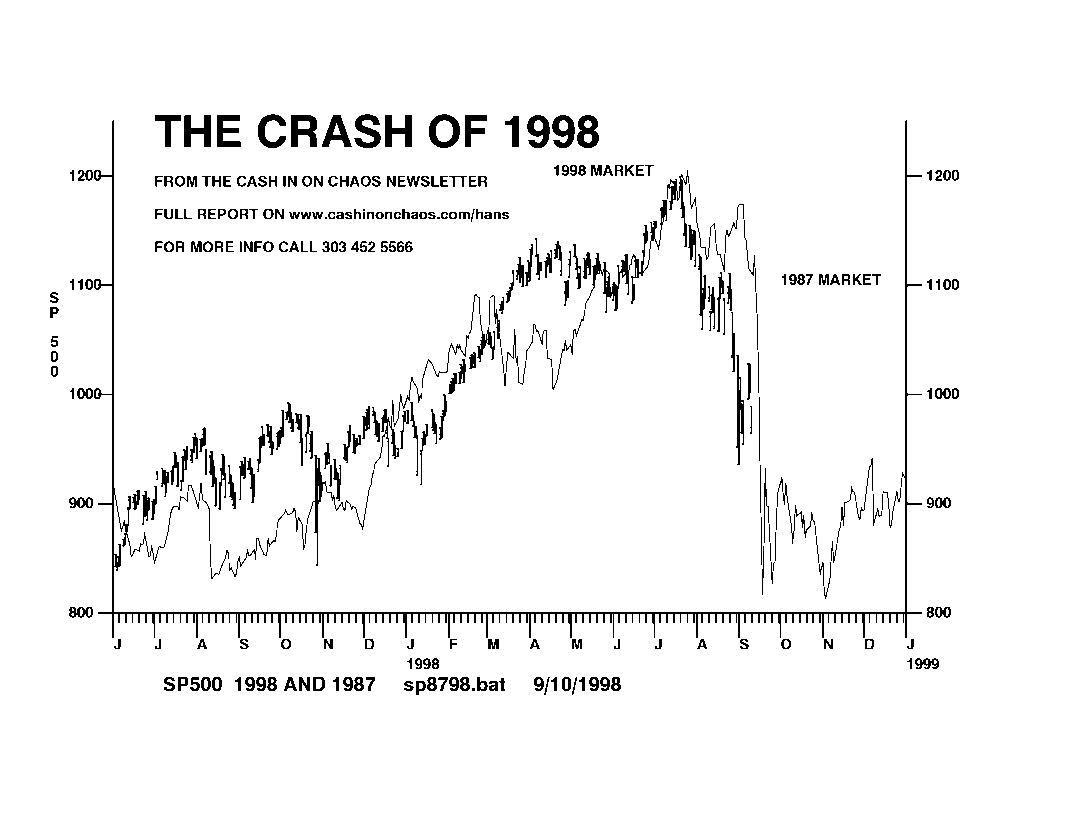 ---
---