MOONTIDES IN WHEAT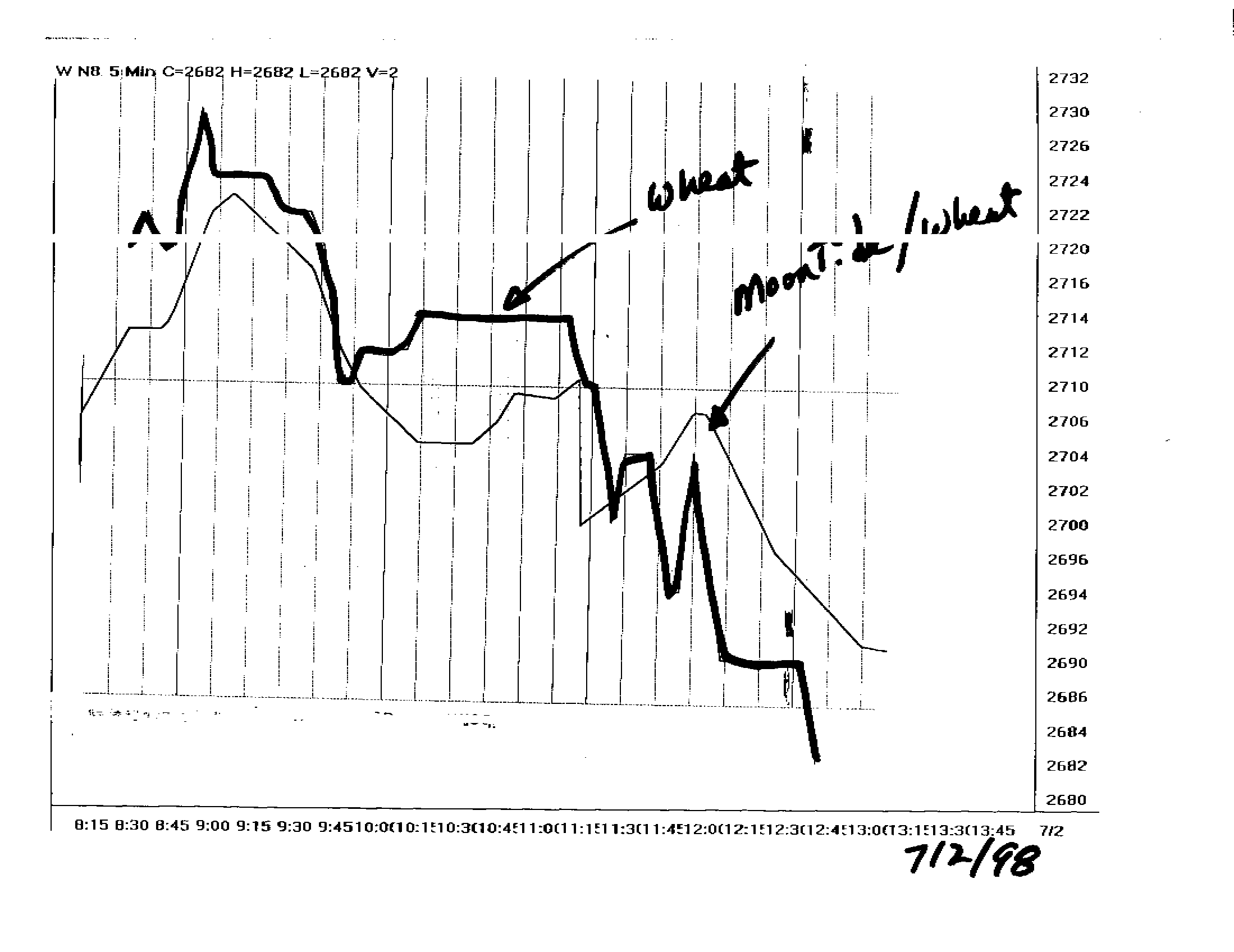 ---
In theory, the MoonTides should show up in all markets. With the availability of the MoonTide software, I have been able to generate MoonTides for other markets. One of my clients is a wheat trader, and he checked out the MoonTides in Wheat. In his words, they are " Very good." He says often they are inverted, as they were on this day. "They are a valuable adjunct to trading."
If you have the MoonTide software, you can set your compute parameters from the snapshot below of my compute dialog panel. Of course, if you are using the demo copy, you'll have to set your dates to an earlier time.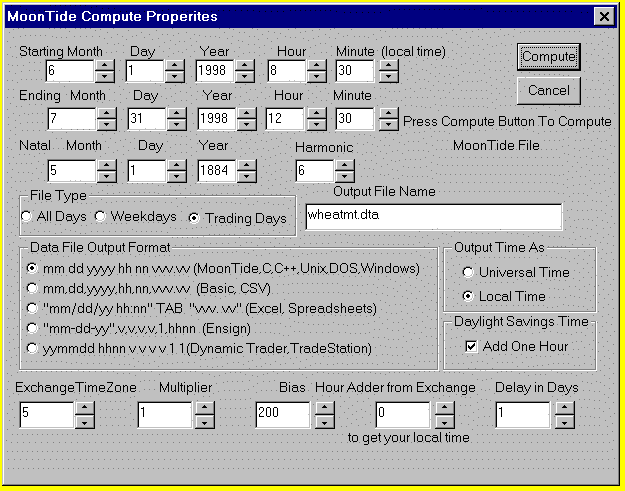 If you are a wheat trader, I can provide you charts for $120 per month, same as the S&P. The amount may be credited toward purchase of the MoonTide software.
---