VENUS, JUPITER, MOON RISING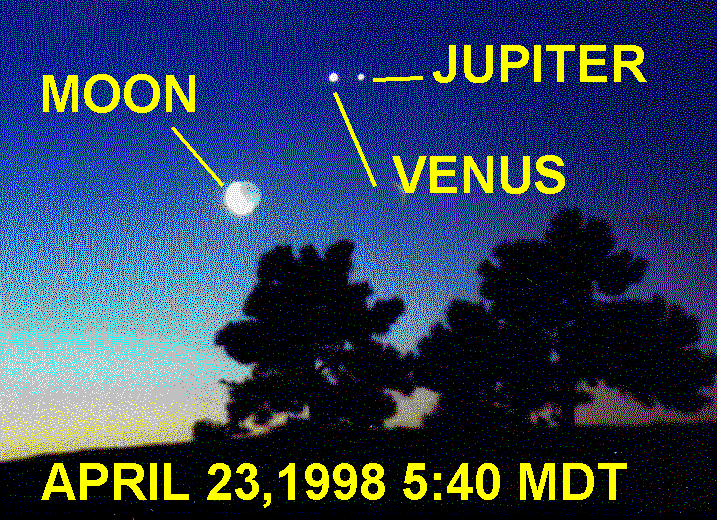 ---
Earthdate: April 23, 1998 Denver, Colorado
Some mornings are a delight to wake up to. April 23, 1998 was one of them. Besides being my mother's 80th birthday, it was a day made in the heavens. Just before sunrise, the moon, approaching new moon, rose aligned in conjunction with Venus and Jupiter, in the sign Pices.
Not only was this a beautiful sight, but it signalled a change in the markets. Juipter is the bull planet. Venus, the money planet, just moved past it. And it accompanied by the moon, bringer of passion. So the market sold off passionately today.
Many do not know, but the 1998 bull market rally began as Venus and Earth and the Moon formed a conjuction January 12th aligned with the S&P Moon's Node.
These happenings are not by chance. Get up before dawn and look around. You will be amazed at what goes on.
CLICK HERE TO LOAD A LARGE(SLOW)BLOWUP
USE YOUR BROWER BACK BUTTON TO COME BACK
---